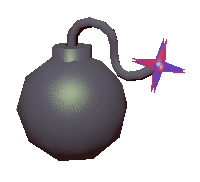 PNCH
a type of effect that causes added harmonics as well as a gating effect.
compared to typical gates and expanders, this one does not use an envelope follower for the gating effect, resulting in gating without pumping
the added harmonics might not be noticeable or even pleasant on an already dirty signal such as a guitar.
as a result, this makes it great for applications such as removing humming on a direct guitar signal before applying heavy distortion.
also sounds great on drum loops and results in a very choppy effect.
APPLY BEFORE DISTORTION FOR IDEAL EFFECT.
▶ PNCH in action (demo video)
Download $ Version
Download Free Version