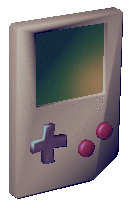 MPaint
this one is a reproduction of a sampler present in a music making feature that was in a video game thats near and dear to my childhood.
this plugin attempts to preserve the unique voice limitations of the original sampler,
and the samples were recorded with a high quality reproduction of the soundcard of the originating console, preserving the unique artefacts of the digital to analog conversion of the original chip.

Available for Linux, Windows and Mac, in CLAP and VST3 formats, 64bit only.
Download Free Version